Item Spotlight
On Sale!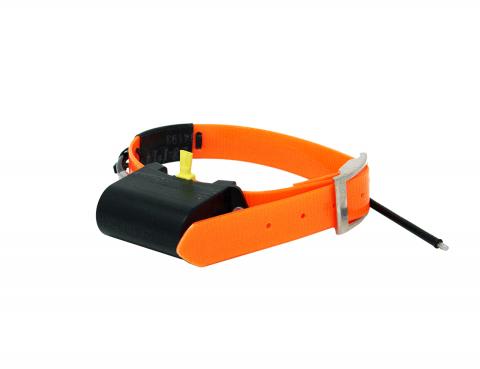 Quick Track - QTC XL Tracking Collar
by Quick Track
// Description
Long range, rugged, durable, and waterproof collar for years of maintenance-free service. The QTC-XL collar uses our state of the art extended range, long life, lightweight (approximately 7 ounces) transmitters sealed in a rugged ABS plastic housing.  You can expect to receive up to 50 percent more range than most other brands of beep beep collars on the market.  These collars will give up to 6 years of maintenance free service.  They also use a heavy gauge stainless steel cable antenna that is virtually unbreakable.

Bringing your dogs home since 1988.
First of all, thank each of you valued customers for your support over the years. Our journey started in 1988 in Defiance, Ohio by Wayne Green. With a passion for the outdoors and hunting with hounds, Wayne's Outdoor Supply was launched and served the local community.
Wayne was an outstanding coon hunter in the 1980s, winning many national events, PCA/PKC events, and World Championships. Spending countless hours in the woods at night, the need and vision for a quality coon hunting light was identified. Shortly thereafter, Prowler Lites, Inc. was launched providing the industry several models of hunting lights. He traveled across the country with his hounds, competing in field trials from Texas to the Carolinas and northward from Florida to Michigan. Some of the events and dogs that won were:
1980 Eileen ACHA World Champion
1980 Deamon PCA/PKC World Champion
1981 Deamon ACHA Little World Champion
1982 Eileen Grand American Champion
1982 Striker ACHA World Champion
The next problem to solve was keeping up with our much loved hounds. Wayne was one of the pioneers to introduce tracking equipment into the hound world. In 1990, Prowler Lites, Inc./Quick Track moved to Alabama. The company was run solely by Wayne Green in a shop above his garage. He continued to work hard to provide fellow outdoorsmen the service and products they needed until a storefront was eventually purchased. This led to the creation of Quick Track. To this day we are still a family-owned business with our customers being our greatest priority.
We, again, are growing in order to better serve your needs. We are excited to announce QUICK TRACK OUTDOORS, which will expand our inventory of gear to provide more products for you and your canine. Let us know if there is anything you would like us to add to our selection.